Introduction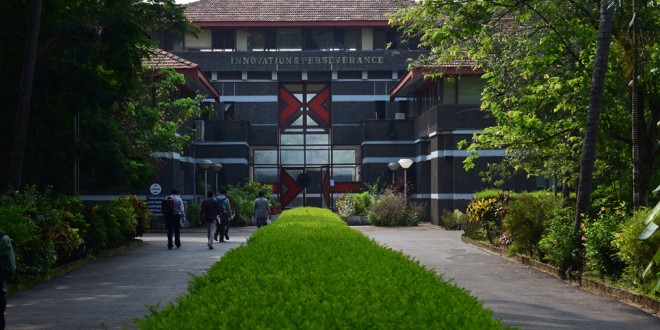 National Institute of Electronics and Information Technology (NIELIT)  is an autonomous body of Ministry of Electronics and Information Technology, Govt. of India. The Centre is a premier organisation for education, training, R&D and consultancy in IT and electronics.
The history of NIELIT dates back to 1974 when the Department of Electronics (DoE) now Ministry of Electronics and Information Technology (MCIT), Govt. of India and the University Grants Commission (UGC) set up the first CEDT within the premises of Indian Institute of Science (IISc.), Bangalore with assistance from Swiss Development Corporation.
The objective was to bridge the gap between the academic institutions and industries. A decade after the successful running of CEDT, Bangalore, the then Department of Electronics (DoE), initiated a programme to set up similar centres in other parts of the country with a wider objective to develop human resources at different levels and in different specialised areas of Electronics Design.
CEDT Calicut was established in 1989 . Later in December 2002, it was renamed as DOEACC Centre Calicut. The Centre adopted its current name NIELIT since 2011.The present infrastructure is developed in 25 acre campus provided by Government of Kerala and houses advanced facilities. The beautiful buildings accomodates several state of the art laboratories in a lush green scenic ambience.
The unique Kerala style architecture of the buildings, its proximity to world class institutions like NIT & IIM, makes it one of the best NIELIT Centres in the countryThis Centre is engaged in the conduct of industry oriented quality education and training in the state-of-the-art areas through various formal and non-formal programs.The Centre is an implementing agency for various Government schemes related to human resource development in the field of Information, Electronics and Communications Technology (IECT) in the state of Kerala and Karnataka.The centre is also engaged in R & D activities and provides product development and industrial consultancy services.
The Centre has 5 excellent laboratories, fully equipped with the latest systems and development tools in the area of Embedded Systems, VLSI, Information Technology, Product Design and Process Control & Instrumentation. Large collections of reference books in the above areas are accessible to the trainees from the Centre's library in addition to IEEE Online Journal access & NKN connectivity. All the labs, library and office are connected through the central network and students can retrieve information from their terminals itself and through well connected Wi-Fi system. The fully furnished NIELIT Calicut hostel (ladies & mens) in the campus can accommodate around 250 students. 
NIELIT Calicut has successfully executed many software development and electronics design projects for reputed organisations like TISCO, BPL, BPL Telecom, KEL, Kannur University, Kerala Feeds, KCMMF Ltd., MTAB, etc. NIELIT Calicut is also having  authorised training centers in Kerala for conducting computer software and hardware courses. 
Formal programs such as M.Tech in Embedded Systems and M.Tech Electronics Design Technology are affiliated to Dr. A P J Abdul Kalam Technical University, Kerala and approved by AICTE.
​The Centre is recently recognised as a research centre by University of Calicut to undertake Ph.D. programs.
English