Director's Desk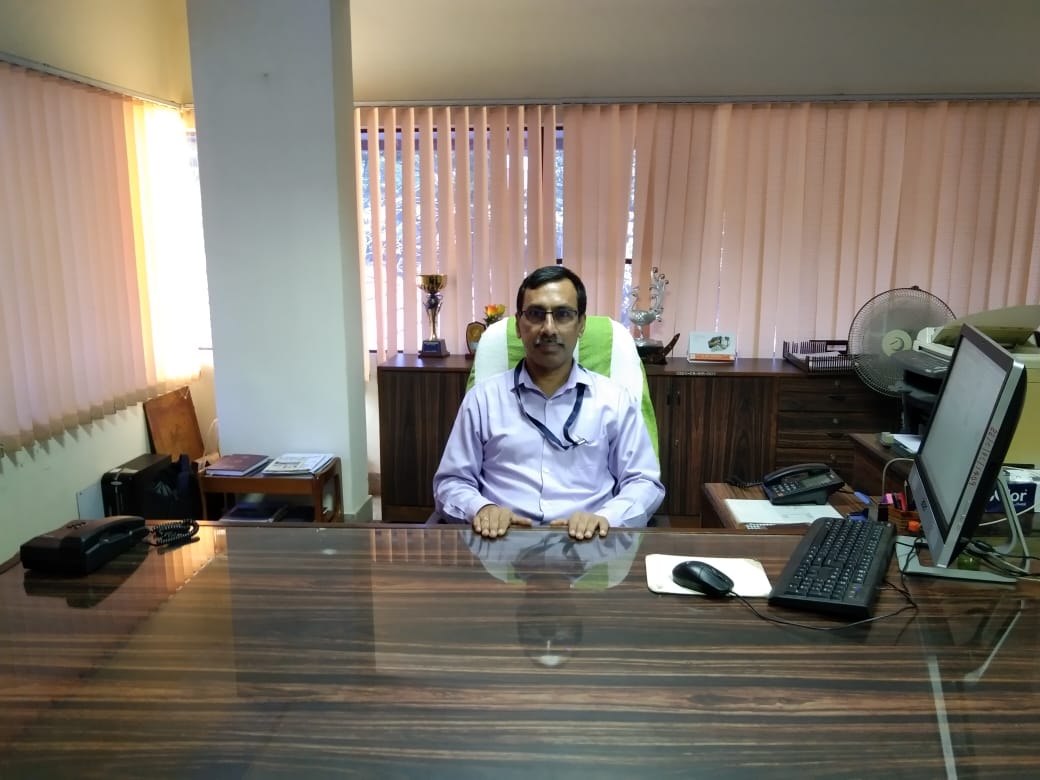 Building Atmanirbhar Bharath through advanced Science and Technology Training
Atmanirbhar Bharat is the vision of the Prime Minister of India Narendra Modi of making India a self-reliant nation, amid the disruptions created by technologies like industry 4.0, AI, and other macroeconomic changes that have transformed the Indian economy. Not only do new entrants to the labour force have to be skilled and made employable, but the existing professionals also need to upskill/ reskill to counter job loss due to automation and technological disruptions. This needs suitable avenues for developing competencies for new entrants, for upskilling and reskilling of the current workforce and mechanisms for recognition of informally acquired skills.
The Centre was established as the Centre for Electronics Design and Technology (CEDT) in 1989. The primary focus of the centre is on imparting industry-relevant knowledge and skills through various formal and non-formal training programs targeting both fresh graduates and working professionals. The centre is also engaged in R & D as well as product development and industrial consultancy services in the electronics and information technology domains and is recognised as a Scientific and Industrial Research Organisation (SIROs), by the Ministry of Science and Technology, Government of India.
Apart from the MTech in Embedded systems and MTech in Electronics System Design as the formal programs, NIELIT Calicut offers advanced technology training in AI, Cloud computing, information security, Embedded systems, IoT, Industrial Automation, VLSI design and 3D printing & Additive Manufacturing in online, blended and classroom modes delivered with the help of modern ICT tools. NIELIT Calicut is associating with the prestigious C2S- SMDP project, DRONE and allied technologies, ISEA (Information Security Education and Awareness) and Future Skills PRIME capacity building projects (3D Printing and Additive Manufacturing, AI, IoT - technology streams) of Ministry of Electronics and Information Technology (MeitY), Government of India. NIELIT Calicut also has successfully taped out an array signal processor ASIC and fabricated the chip at the SCL facility. The centre has also established the Virtual Prototyping Lab (SMART Lab) funded by the MeitY which can cater to the hardware prototyping needs of up to 200 concurrent users (students, researchers, faculty, startups or innovators) from anywhere and at any time. Located in the picturesque lush green campus near Kozhikode City, the centre handles the activities of the NIELIT in Kerala, Karnataka, and the Lakshadweep Islands.
Come, join the NIELIT Calicut family, let's work together for building Atmanirbhar Bharat.
Dr Pratap Kumar S
English