Director General Desk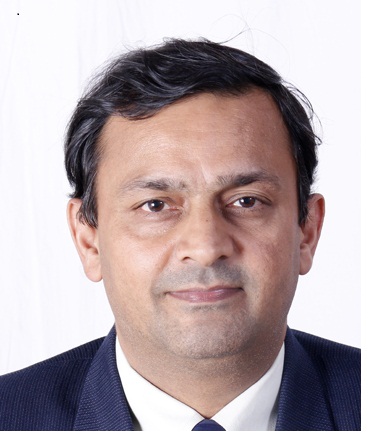 The National Institute of Electronics and Information Technology (NIELIT), a body under the administrative control of the Ministry of Electronics and Information Technology (MeitY), Government of India, a distinct identity and character in the panorama of Skill Development and Capacity Building in India. With presence at 42 locations across the country and a network of around 1000 Accreditation Centres, NIELIT is uniquely positioned in terms of its outreach to all corners of the country and all segments of the society.
NIELIT has made efforts to establish standards in the areas of IECT (Information, Electronics and Communication Technology) in both formal and non-formal mode of education. As the education system in this country is undergoing a paradigm shift to improve upon the employability factor, NIELIT is offering a rich repertoire of market-oriented courses in the emerging areas viz Cyber Security, IoT, ESDM, GIS, Cloud Computing, Hardware, Electronics Design Technology, VLSI Design, Embedded Systems, e-Waste, Big Data as per needs of the IT and the electronic industry.
NIELIT Aurangabad is one of the prominent Centres of NIELIT, that was setup in the year 1987 in order to bring an innovative, entrepreneurial spirit and to maintain close links with Industries, R&D and Academic Institutions to promote electronics, IT and industrial design culture. Owing to its quality and solution-oriented skilling approach, the centre has produced many prominent entrepreneurs, experts and designers.
As per the aegis of Make-in-India, the Centre is providing Quality Technical Education though B. Tech. (Electronics System Engineering), M. Tech. (Electronics Design and Technology) and Diploma in Electronics Production and Maintenance leading to Academic Excellence, Creativity and Innovation in the areas of IECT that helps to develop employable workforce and shape entrepreneurs. It is also a Research Centre of the Dr. Babasaheb Ambedkar Marathwada University, Aurangabad for conducting research leading to award of Ph.D. Degree in Engineering and Technology.
II am confident that by taking admission at Aurangabad centre of NIELIT, the students would be greatly benefitted by some of the best facilities in the country like Industrial R&D Infrastructure, state-of-the-art Labs, well equipped Library, NKN, rich repertoire of e-journals, Hostel, Gymnasium, Sport Facility.
Dr. Jaideep Kumar Mishra
(Director General)
English