Director's Desk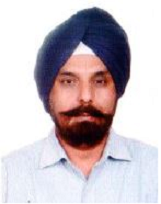 Welcome to the website of NIELIT Ranchi. It is my great honor to say some words about NIELIT Ranchi.
NIELIT, Ranchi centre was inaugurated by the honorable Prime Minister Shri Narendra Modi in August 2014. It started functioning from 2nd floor, RIADA Bhawan, Main Road, Ranchi.
NIELIT Ranchi offers various NSQF compliant short and long-term courses in Information Technology and Electronics. Since its inception, NIELIT Ranchi has been playing an important role in offering many courses in the area of digital literacy like CCC (Course on Computer Concept), BCC (Basic Computer Course), and ACC (Awareness in Computer Concepts). Furthermore, NIELIT, Ranchi also offers courses in the area of the non-formal sector like NIELIT 'O' level and CHM 'O' level.
NIELIT Ranchi is the implementing agency for the Govt. of India sponsored Training program in the area of Electronic System Design and Manufacturing (ESDM) in the state of Jharkhand with the help of its accredited Training Partners and thereby providing an opportunity to the youths of Jharkhand for making their career in ESDM sector.
NIELIT Ranchi has also started a training program for the youths of Jharkhand under the project "Skill Development of youths in Aspirational Districts in area of IECT leading to enhancement in Employability" in ten Aspirational districts of Jharkhand. The project is sponsored by the Ministry of Electronics and Information Technology (MeitY), Government of India. Under the project, training is provided free of cost to eligible SC/ ST and EWS (Women) candidates.
All training courses at NIELIT Ranchi are free of cost for eligible SC/ST candidates. We hope that the website will serve as a useful source of information and encourage you to explore our website and take advantage of the different Government sponsored schemes running at our centre. Thank you for your confidence and we look forward to your suggestions and active participation in our endeavor for the spread of education in the field of Information Electronics and Communication Technology (IECT).
D S Oberoi 
Director/Scientist-'F'
English