Executive Director's desk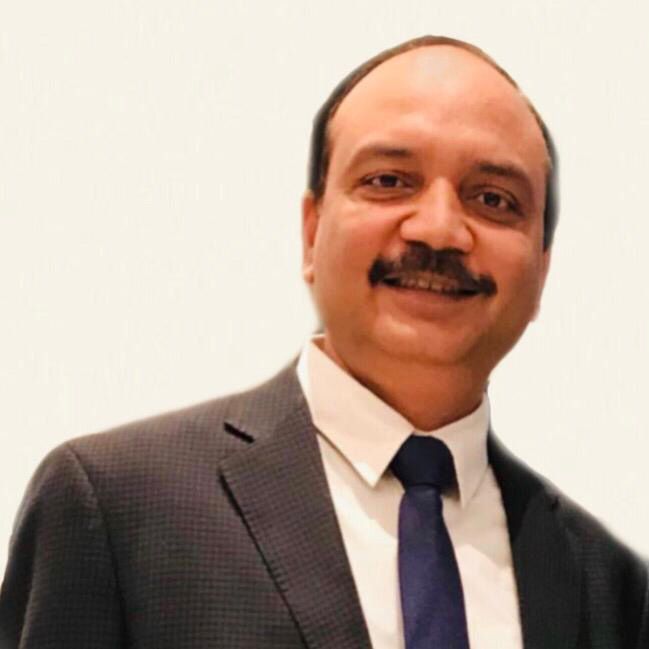 NIELIT Chandigarh, a premier institute of the region, was established in 1978 to provide professional services in the areas of Electronics and Information, Technology. This Centre has been working as a leader in the development of industry based Skill manpower in latest and emerging technologies. This Centre focuses on providing affordable education & training, promoting the culture of use of technology and providing a complete customized IT solution & products to our clients and students. This Centre is working in line with 'Digital India', 'Skill India', 'Assemble in India', 'Atmanirbhar Bharat Abhiyaan' and 'FutureSkill' programmes of Govt. of India started towards the welfare of entire humanity.
NIELIT Chandigarh is operating from permanent campus at Ropar (Punjab) with Facility at Chandigarh.  The Centre offers services categorized into three groups.
Training and IT Educational Projects: The Centre is imparting training and executing IT Educational Projects in six verticals where students get exposure to live projects and best practices being followed in industry.

Emerging Technologies:  This Centre is conducting training programmes based on industry demands in latest technologies such as Big Data Analytics, Cloud Computing & Virtualization, Internet of Things (IoT), Artificial Intelligence & Machine Learning, Blockchain, Augment Reality & Virtual Reality etc. The joint certification programmes in technologies like AI/ML, Blockchain and Big Data Analytics in association with IIT Ropar are offered. This Centre is also implementing Government scheme of FutureSkills PRIME with aim to provide training in Big Data Analytics and Augment Reality & Virtual Reality to IT Professionals.

Non-Formal: NIELIT non-formal courses of O, CHM O, A, B and C Levels are conducted.

Digital Literacy Courses: Digital Literacy Courses like ACC, BCC, CCC, etc. are also offered.

Other NSQF and Specialized Courses: The centre conducts NIELIT NSQF courses and customized courses for Corporate / Government department need in the area of IECT.

NCPUL: This Centre in association with National Council for Promotion of Urdu Language (NCPUL) is engaged in executing IT education scheme throughout country.

Corporate Training: This Centre is also actively involved in imparting customized training to various centre/state Government organizations.

IT Services: The Centre, since its inception, has been providing professional services in various sectors. The major projects handled or being handled by this Centre are:

Digitization Projects: Successfully executed National Population Register (NPR) III for Punjab, digitization of records of Agriculture Census and Irrigation, Punjab. Project of Digitization of Death and Birth Registers, Punjab is undergoing.

Data Processing: Providing services to electricity/corporations of Punjab, Haryana and Chandigarh (UT) by generating electricity and water bills.  

Complaint Registration and Redressal Systems: Providing services in area of Complaint Registration and Redressal Systems for departments of Punjab and Chandigarh (UT). The few departments to mention are Public Grievance Redressal System (PGRS), Local Government Punjab , ShikayatNivaran Kendra, Rural Water Supply & Sanitation Deptt. Punjab, ShikayatNivaran Kendra, Public Health Engg. Department, Haryana, Citizen Facilitation Centre (CFC), UT, Chandigarh, ShikayatNivaran Kendra, Irrigation & Public Health (IPH) Department, Shimla, HP, National Rural Health Mission (NRHM), Punjab, AIDS Helpline – State Aids Controls Society, UT, Chandigarh

Software Development and Maintenance Developing and maintaining software for PSPPCL, CPI Index generation Labour Bureau

Counselling Project: Executing UT Counselling project for admission to Class XI of Government schools of Chandigarh Administration.

Recruitment and Examination: The recruitment and examination activities are undertaken by this centre for various Government departments like Police, Education and Medical of Punjab, Haryana and Chandigarh

Other: This Centre is also providing manpower to different departments of Punjab, Haryana and Chandigarh (UT).

IT Projects: In order to provide IT services, the Centre has developed following software product

IVRS and Web based solution for Complaint Registration and Redressal System

Web based solution for education Counselling

Web based solution for Health sector

Web based solution for pre and post activities of recruitment and examination

Client server based solution for Digitization projects like Health Dept PB and Data Processing projects like energy and water billing

 

We welcome suggestions that may help us to improve our service quality and we ensure to work with a missionary zeal and dedication to spread computer culture and always has been a front runner in fulfilling its commitment to the nation.  

 

Hope to have long associations with our customers and students.

 

 

Subhanshu Tiwari

Executive Director
English