Executive Director's desk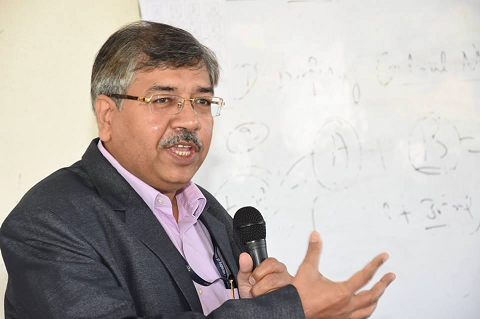 Oldest Centre of NIELIT established in 1978, with primary objective for starting automation and digitization of government organizations, boards & PSUs in the Northern Region and creating a highly skilled pool of human resources in the field of Information Technology. This Centre that was well known as the Regional Computer Centre (RCC) is a brand in itself; and many Systems designed and implemented by it have stood the test of time and are still in operation even after four decades. It has also provided Consultancy support, resolved real time issues faced by the industry and has taken up Turn-key Projects for organizations like PSPCL (erstwhile PSEB), UHBVN, PGI Chandigarh, SBI, CBSE, Council of Scientific and Industrial Research (CSIR) Delhi, CSO, Survey of India Dehradun, Registrar General of India under Ministry of Home Affairs to name a few.
This Centre was among the first centre to acquire Mainframe Computers, RF Link for Internet connectivity and other cutting-edge Hardware and Software Systems which brought RCC at the forefront of the digital revolution, enabling it to effectively drive innovation and implement turn-key projects in the region. This Centre successfully launched and executed several nation-wide projects like National Population Register (NPR), the National Council for Promotion of Urdu Language (NCPUL) Project, and CPI (Consumer Price Index) Generation for Labour Bureau, in addition to the ongoing legacy projects. This Centre has always remained at the forefront of driving forward futuristic and disruptive technologies, such as Cyber Security, Artificial Intelligence (AI), Machine Learning (ML), Data Sciences, Internet of Things (IoT), BlockChain, Cloud & Edge Computing, AR/VR, Web and App Development and Robotics Process Automation. The distinguished alumni of NIELIT Chandigarh have secured prestigious positions in reputed organizations and multinational worldwide, many of them holding senior roles within major government departments and feel privileged to have studied from institute of national importance.
NIELIT is suitably poised to become eminent Institute of the importance in the country for both formal and non-formal mode of Education, Research, Examination and Certification in the field of Information, Electronics and Communications Technology (IECT). This Centre has shifted to present Ropar campus after a devastating fire incident that destroyed it Chandigarh campus building. Taking forward its legacy Centre is working towards starting of MTech programs in areas of Quantum Computing, Data Engineering and VLSI/Chip designing and other engineering/diploma programs in AIML and Cyber Security & Digital Forensics besides playing a vital role as a major partner in the Government of India's FutureSkills Prime Programme, shaping the nation's skill development initiatives.
​Hope to have long associations with our customers and students.
Dr Sanjeev Kumar Gupta
Executive Director
English