Jeevan Pramaan
Jeevan Pramaan is a biometric enabled digital service for pensioners. Pensioners of Central Government, State Government or any other Government organization can take benefit of this facility. The idea is to make the whole process trouble-free for retired government employees. It uses the Aadhaar platform for biometric authentication of the pensioner. 
For this, all NIELIT Centres would facilitate Government Pensioners to register Digital Life Certificates using Aadhaar authentication. All Nielit centres are provided with Biometric Devices, free of cost, which can be installed to a Desktop Computer or Laptop. All centres are also entitled to charge a fee, not exceeding Rs. 10/- per pensioner for the said facility

The details of the scheme may also be checked at http://nielit.in/JeevanPramaan/ and https://jeevanpramaan.gov.in
Delhi Centre is Nodal Centre for the implementation of the Scheme in the NCR Region as per their Jurisdiction and may also use the services of various Accreditation Centres and Facilitation for implementation of this Scheme.
For this, one Biometric device and access to the software for the authentication of the pensioners is being given to all Accreditation Centres and Facilitation centres. Workshops have been arranged in order to give demonstration and access details for the software to be used for Life Certificates enrolment.
Contact Person:
Mr. Parveen Kumar, Asstt. Director(Tech) & Mr. Birender Prasad, Assistant
NIELIT Delhi Centre,
2nd floor, Parsvnath Mall,Inderlok Metro Station,
Inderlok, Delhi.-110052
Email: p.badhan@nielit.gov.in   Phone no.: +91-11-23644149,23644849,23652370,23655083(Office)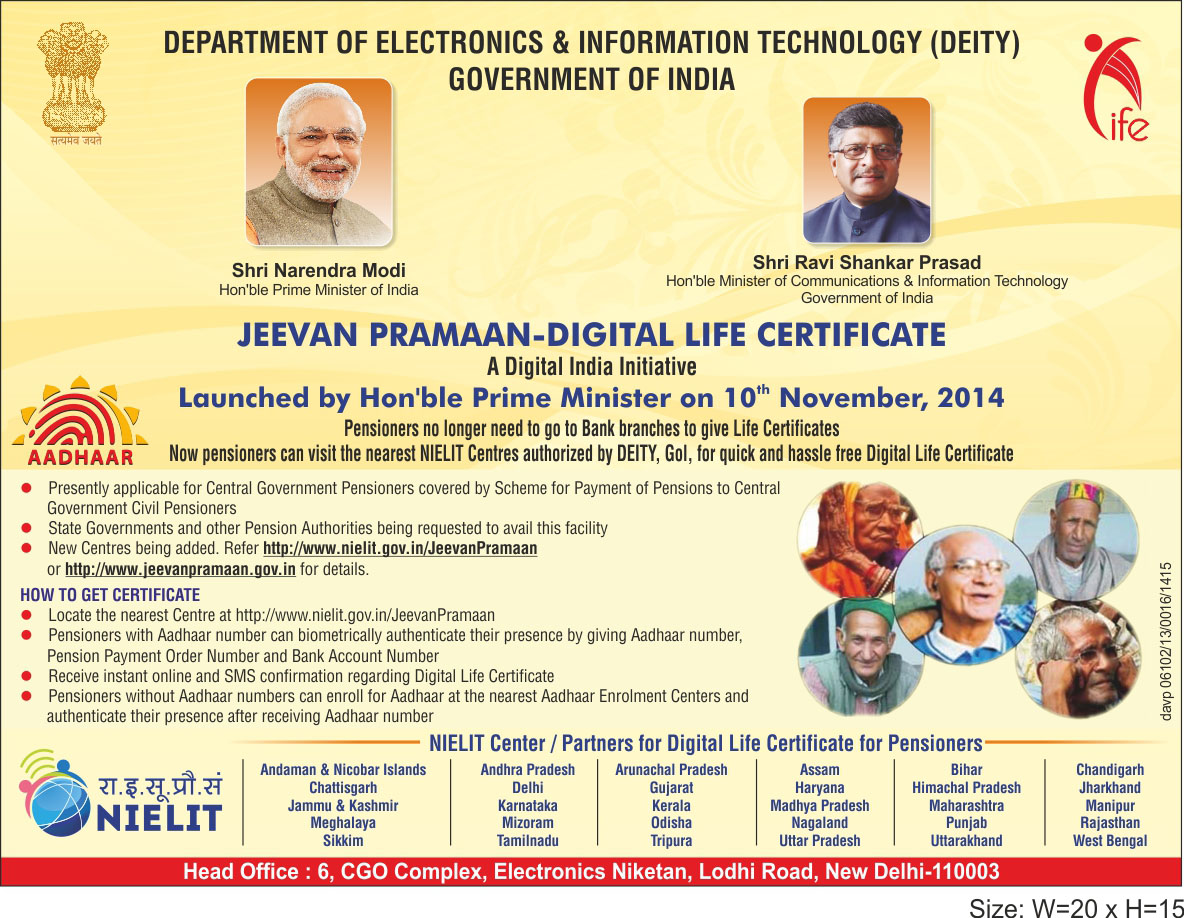 English